Revealed in the Data – Student Agency!
What are students curious about? One of Find Your Grind's main goals is to increase student exposure to what's possible. Promoting student agency is built into our Future Ready Framework and reflected throughout the student experience. In addition to the required Curriculum, which is paced by the teacher via unit scheduling, students have the ability to engage with Exploratory content as they wish, on demand.
So, when empowered to make their own choices, what do students do? Since the start of the 2022 school year, students have earned over 51,000 stars (a star is the smallest unit of a learning activity that we capture on the platform) with respect to Exploratory content alone. For comparison, students earned 177,000 Curriculum stars during the same time period. Students are choosing to engage with optional content nearly 25% of the time! That's powerful stuff. Let's take a closer look at what types of content they are choosing to explore. Students are interested in checking out the varied and emerging Careers the most, representing 40% of all stars earned. Lifestyle content comes in second, with over 27%, followed by Mentors (19%), Skills (13%), and Industries (1%).
This is inspiring data – students are using the platform to gain exposure to a multitude of careers, mentors, lifestyles, skills, and industries. When we take a look at the actual badges that the students have engaged with within the categories, the breadth of exposure is really revealed. Across the five Exploratory content categories, students have engaged with 673 different badges. Let's take a quick look at the top 10 badges (excluding Lifestyle badges as these consistently rank as the most engaged badges, since there is a lot of focus on "Lifestyle-first" within the experience).
Esports Athlete (career) – 556 stars earned
Creativity (skill) – 487 stars earned
Film & Television Actor (career) – 473 stars earned
Creative Producer (career) – 441 stars earned
Professional Soccer Player (career) – 355 stars earned
Exploration (skill) – 344 stars earned
3D Artist (career) – 327 stars earned
Alexander Rossi (mentor) – 326 stars earned
MLB Pitcher (career) – 316 stars earned
Entertainment Lawyer (career) – 306 stars earned
Do these top badges represent something about Gen-Z? It could be easy to make a case for that (Esports represents gaming, which Gen-Z is certainly known for). The bigger takeaway, we think, is that students, when given the agency to make their own choices and follow paths that speak to them, do just that. Yes, over 500 stars were earned for the Esports Athlete career, but 151 stars were earned in the career of Artificial Intelligence Engineer, 129 stars were earned in the skill of Relationship Management, and 79 stars were earned learning from mentor Akiko Yamashita. Students are being exposed to all different sorts of options as they gain confidence not only in themselves but in the fact that there is a place for them in the larger world. They are finding their grind, and that's what it's all about!
What type of content do you think your students want to explore? Contact us today and let us know!
Student Lifestyle Traits Surface while Learning with Find Your Grind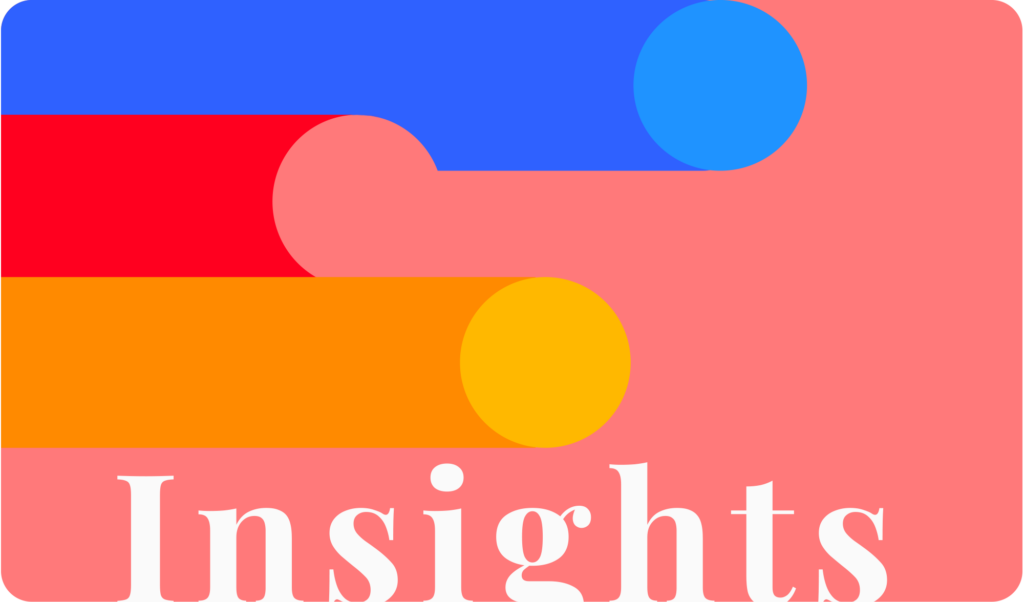 Lifestyle first! This month we decided to explore the data we are seeing with respect to student lifestyle alignment. Do aspects of lifestyle alignment show up while students are engaged in the Find Your Grind learning experience? Let's dive in and find out!
Filtering Lifestyles
This summer one of the features we rolled out enabled students to be more specific and curious about what careers and mentors they may want to explore by utilizing new filters. These filters allow students to narrow down the 270+ careers and 180+ mentors currently available based on criteria they choose around lifestyles, salaries, qualifications, and associated industries.
After about a month of collecting data around which filters students are choosing to apply, we have discovered that the Analyzer lifestyle filter is the most often used lifestyle filter. Is this significant or is it the case that more students are matched as an Analyzer than any other lifestyle (therefore there would be a greater population size overall to interact with the filters)?
It is significant! The Analyzer lifestyle is the 5th most frequently matched primary lifestyle to students (representing a bit over 10% of all students), but it is the top lifestyle filter that students apply (roughly 1 in 5 students who have utilized the lifestyle filter choose Analyzer). Consider that for a moment. Out of the sixteen possible lifestyles that students get matched to, Analyzers (whose superpower is to be informed and to work with facts and the truth) are seeking out careers and mentors related to their lifestyle more than any other lifestyle. They are embodying what it means to be an Analyzer while learning with Find Your Grind.
Sharing Insights with Others
Another popular feature released this year provides students with insights about themselves (derived from their interactions with Find Your Grind) in the form of easily digestible sentences, mapped to each of our four future-ready competencies (self, social, career, and action awareness). These sentences serve not only as a guide to the student but as bragging rights as well. The "About Me" section on the student portfolio, makes it easy for students to say "look what I did and look what I can do!" We made it super easy for students to copy this information so they can share it with whomever they'd like.
So, what does the data say – which students are utilizing this feature the most? Over half of all students who copied this information about themselves were identified as Connectors, Entertainers, and Creators!
The Connector Lifestyle superpower is to be relatable. Connectors find inspiration, hope, and passion in making connections, building relationships, and sharing their own expertise for good.
Entertainers crave positive feedback, energy from others, and affirmations, but are also independent and possess a strong sense of self.
Creators have the ability to initiate new experiences and perspectives and find joy in sharing them with others.
So it comes as no surprise that Connectors, Entertainers, and Creators are copying and sharing this information about themselves with others more than students aligned to other lifestyles!
What does all of this mean? Our unique Lifestyle Assessment (which matches each student to a primary, secondary, and tertiary lifestyle) is legit! We already knew that students and teachers alike both love the assessment and the insights the results bring to them, and now we have data to back up the validity of those results.
Interested in what lifestyles you match to? Contact us today and find out!
Read. Click. Zone out. Click. Day dream. Click. Skim. Click. Done. Wait…done??
The power to guide a student's approach to life may be the greatest responsibility given to educators. The potential for impact is monumental, yet teachers are currently faced with a daunting reality – the pandemic has imparted serious setbacks for students, especially on the social and emotional well-being front. Students need more support and encouragement than ever. Students need to build their confidence as they find their voice while learning about themselves. But most importantly, students need to be able to express themselves!
Find Your Grind can help you hear student voices (even without the sometimes intimidating raising of the hand)! Integrated throughout the curriculum, students encounter prompts along the way that really get to the heart of the subject matter. Gone are the days of simply reading and clicking. Say hello to real engagement and higher-order thinking! Gamification plays a big role in reaching and engaging with Gen-Z students, but it shouldn't sacrifice learning outcomes in the process. With true student reflection and short answer formative assessments embedded into a gamified product, Find Your Grind students get the best of both worlds.
After students respond to prompts, teachers can easily see those new responses, contextually, associated with each student. Talk about insights! As students progress through the curriculum, teachers will witness, in real-time, an evolving portrait of each student. And as all teachers know, the more you know about what drives a student, the easier it will be to build connections and personalize student learning. So, it comes as no surprise that this was one of our all-time most requested features!
Learning with Find Your Grind is different. It's supposed to be. But our commitment to driving forward real learning outcomes never changes.
Let us know what you think, contact us!
New school year, new features!
For Educators!
Just in time for the start of the new school year, Find Your Grind now offers educators an incredible implementation experience powered by new bite-sized badges created specifically to support them, along with videos to help get them oriented to the curriculum and units before they jump in! 
Starting out the new school year can be chaotic, and the last thing that teachers have time to do is become a domain expert on a subject that they may be teaching for the very first time. Our Director of Learning (and lifelong educator), Liz, has created short videos, introducing teachers to the unit and giving them clear guidelines on how they can be successful with their students. These videos are just right for a high level overview of how to approach the content with students, but we didn't stop there.
Teachers can dive deeper into specific topics related to the unit with our new educator badges – designed and available exclusively to teachers (that's right, students won't see this content). Now, before introducing a new unit to the class, teachers can pick and choose what topics they want to brush up on, and internalize the content immediately. Tired of exit tickets? Explore alternatives easily, by clicking on our Beyond the Exit Ticket badge. Not sure what a "misfit" is? Become a pro in minutes by choosing the Misfit Defined badge. 
Increased Student Engagement
We've also provided support to teachers in the form of more interactive and engaging content for students. Students will be able to share their thoughts and reflections by answering question prompts within badges. Learning outcomes increase when intentionality and consideration are brought to the learning experience, and that's exactly what students will be able to experience with this new feature. 
By truly engaging with the content, students will internalize the topics deeper – leading to richer classroom discussions and better outcomes. This has been one of our most requested features, by teachers and students alike, and we are so excited to see how this will ignite learning in classrooms across the country!
To learn more about all the new features available now at Find Your Grind, contact us.
The Find Your Grind curriculum excels at giving educators multiple avenues to engage with their students in really meaningful ways! As an educator, you can start engaging these conversations the very first day of implementing Find Your Grind by honing in on students' lifestyles. One of the most important activities that all students should engage in initially is the Lifestyle Assessment badge. After completing this activity, each student will be matched to three lifestyles that will resonate with them most. As an educator, you can easily access this information about your students.
Head over to the "Insights" page. Here you will find summary data about your class as a whole. If you don't have time to dive into each students' unique lifestyle assessment results then this is a great place to start. Check out the top lifestyle in your class, then experience that badge yourself in the "Explore" Library. Notice what makes a person tick with that lifestyle, and how they see the world. Then, decide how you would like to engage with your students with this information. Some questions to prompt discussions:
Were you aware of this type of lifestyle before?
Who, in your life, do you think shares this lifestyle with you (friends, relatives, teachers, etc.)?
The Insights page will grow richer as students engage more and earn badges within the curriculum. Excitingly though, on day one, it's easy to start collecting insights.
What do you think? What other types of insights would be meaningful to you and help you engage your students in deeper conversations and learning?
To learn more about generating insights on your first day of class with Find Your Grind, contact us.