Educators
5+ years of Future Ready professional development
Since 2018, we've been engaging and building a rapport with thousands of educators in every state to provide them with a revolutionary teaching experience.
Features Find Your Grind Educators love
View All
Future Ready Curriculum
Connect your students to future readiness
Our future-proofing curriculum allows students to develop greater self-awareness, discover future-proofing skills, gain exposure to the future of work in careers and industries, and begin the process of designing their ideal lifestyle.
Explore the curriculum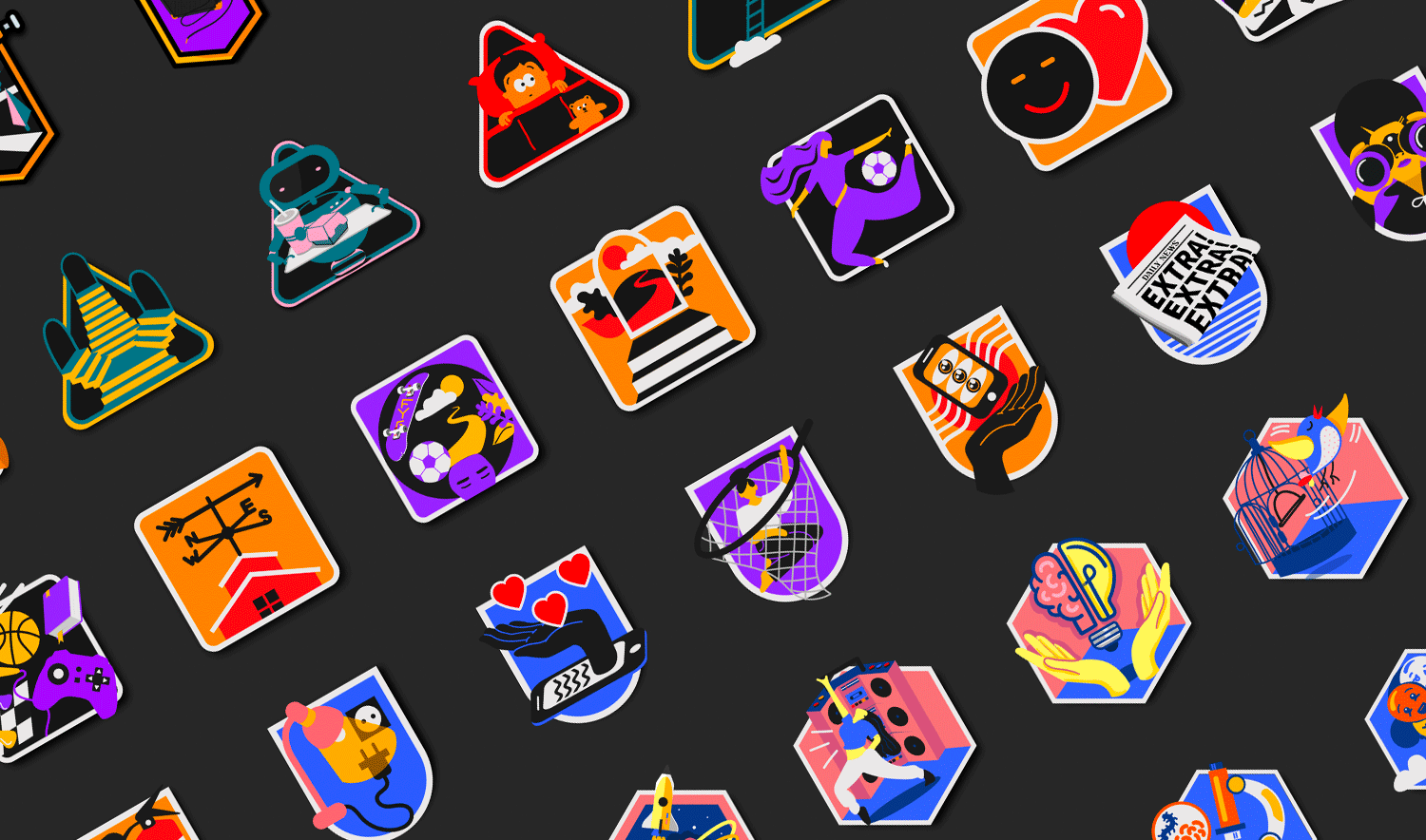 Curriculum standards
Exceed your states standards
The Find Your Grind curriculum takes learners on a self-discovery journey with a social and emotional learning foundation to activate the future-ready skills and mindset necessary for the 21st-century and future of work. This experience equips learners with measurable growth in their self-awareness, social-awareness, career-awareness, and action-awareness. These four pillars of Future Readiness are anchored by alignment to national standards: Collaborative for Academic, Social, and Emotional Learning (CASEL) and Common Career Technical Core Standards(CCTC).
Additionally, career content is sourced by the National Career ClustersⓇ Framework, U.S. Bureau of Labor Statistics' Occupational Outlook Handbook, O*NET, and the Standard Occupational Classification (SOC) System.
Curriculum Standards
Find Your Grind isn't just providing a curriculum; they infuse it with an electrifying essence that resonates with students, making their learning journey relevant, dynamic, and absolutely astonishing.

Imagine a world where products and customer service come together to create a whirlwind of excitement and meaningful interactions for students. That's what Find Your Grind delivers- uniqueness, energy and memorable experiences!

Montgomery County Educational Service Center
I can't wait to shout about Find Your Grind at conferences and say 'oh yeah, we are using them already'

Find Your Grind is more lively and better than the programs we have used in the past. I love that we joined Find Your Grind so early and can grow with you in our district. It is important for us to use a program like this because it is student-centered and helps them plan what their next steps could be in an engaging way.

Fremont Union HS District
FYG really leveled up our curriculum

There are so many options for them in high school between different types of schools, magnet schools, special programs that most often students just guess and pick. This will really help us and our school councelors better understand which option is best for who the student is.

Waterbury Public Schools
75,000+
students who have discovered their lifestyle match
800+
inspiring videos that students can't get enough of
1,000+
educators who've helped shape our product
Learn more
Frequently
Asked Questions
How do I learn more about Find Your Grind's Curriculum?
The best way to learn more about Find Your Grind's curriculum and personalized exploration platform is to connect with our team. Find Your Grind primarily supports district-wide adoption, and we know each district is unique. Our dedicated state experts can work with you directly on how Find Your Grind can support your community of learners. 
However, we understand your time is valuable. You can also discover the answers to most of your questions right here on our website. The best place to start is our Product page, and you can also visit our Resource Center for access to case studies, webinars, feature announcements, and more!
How do I purchase Find Your Grind for my school?
You can purchase Find Your Grind for your school or district by getting in touch with Find Your Grind's team here. We'll discuss the best Find Your Grind subscription to meet your unique needs and answer any questions you might have. Pricing is provided on a per-student basis, while our professional development experience is a daily rate for up to 20 attendees.
How is the Find Your Grind learning journey personalized to each student?
Personalization on Find Your Grind happens in two ways: Through data-driven insights and learning content that is conducive to self-reflection, creating a personalized experience for each unique learner. Find Your Grind is all about them. Every activity is an opportunity for the student to feel personally connected to the content and create a connection to their own life. 
It all begins when students take the Find Your Grind Lifestyle Assessment. This assessment helps students better understand themselves now and prepare for the future as well. Students who take the Lifestyle Assessment determine their unique Lifestyle based on their interests and personal strength, develop greater self-awareness of their own identity through a process of self-discovery and reflection, and begin the journey to a greater understanding of who they are now and who they want to become. From there, their journey officially begins! Every activity a student completes helps further personalize their journey according to their individual responses. In particular, our interactive chat-based templates are designed to capture each individual response in order to share those insights with learners directly. Each behavior, like, and click is a data point used to shape the learner's profile. But above that, learners have the agency to refine that profile and "choose again" because, after all, self-awareness is a journey. Additionally, at specific moments throughout the experience, students are asked to "heart" the content or attributes they resonate with most in order to refine their personal results. This is all balanced with constant exposure to "unlikely" aligned content in order to continue to provide options students might otherwise be limited from. Educators have full visibility into students' personalized experiences through their Educator Dashboard and can help guide their discovery journey along the way.
How long is the Find Your Grind curriculum?
Find Your Grind provides flexible curriculum options to meet the needs of your community. Our curriculum can be condensed for a semester-based class or used over multiple years. Each unit provides independent learning student learning time and is designed for students to spend additional time exploring Find Your Grind's robust library of mentors, careers, and lifestyles. Find Your Grind also provides supplementary lesson plans and offline resources to engage students in the classroom; these resources add additional instructor-led time if the educator chooses to utilize them. Ultimately, Find Your Grind is designed to fit your unique needs – whether it is used as a supplemental resource or the primary curriculum for your class. The national average for implementation of Find Your Grind is 30-60 minutes per week.
How do Find Your Grind's mentors work?
Find Your Grind's diverse mentors provide candid advice on how they got started and the steps to get there. Students can dive deeper into their stories by watching 130+ hours of on-demand video content and reading in-depth, exclusive interviews to get a behind-the-scenes look at their journeys. Students can access this personalized content through their student dashboards or access the entire mentor library through the Explore tab.
More
Efficacy - Why It Works
If getting started with the essentials first is your thing then let's go
Learn More
State Standards Based Solutions
Our four pillars of Future Readiness are anchored by alignment to national standards
Learn More