Future Ready Students
The learning journey that meets students where they are
Our future-proofing curriculum allows students to develop greater self-awareness, discover future-proofing skills, gain exposure to careers and industries, and begin the process of designing their ideal lifestyle.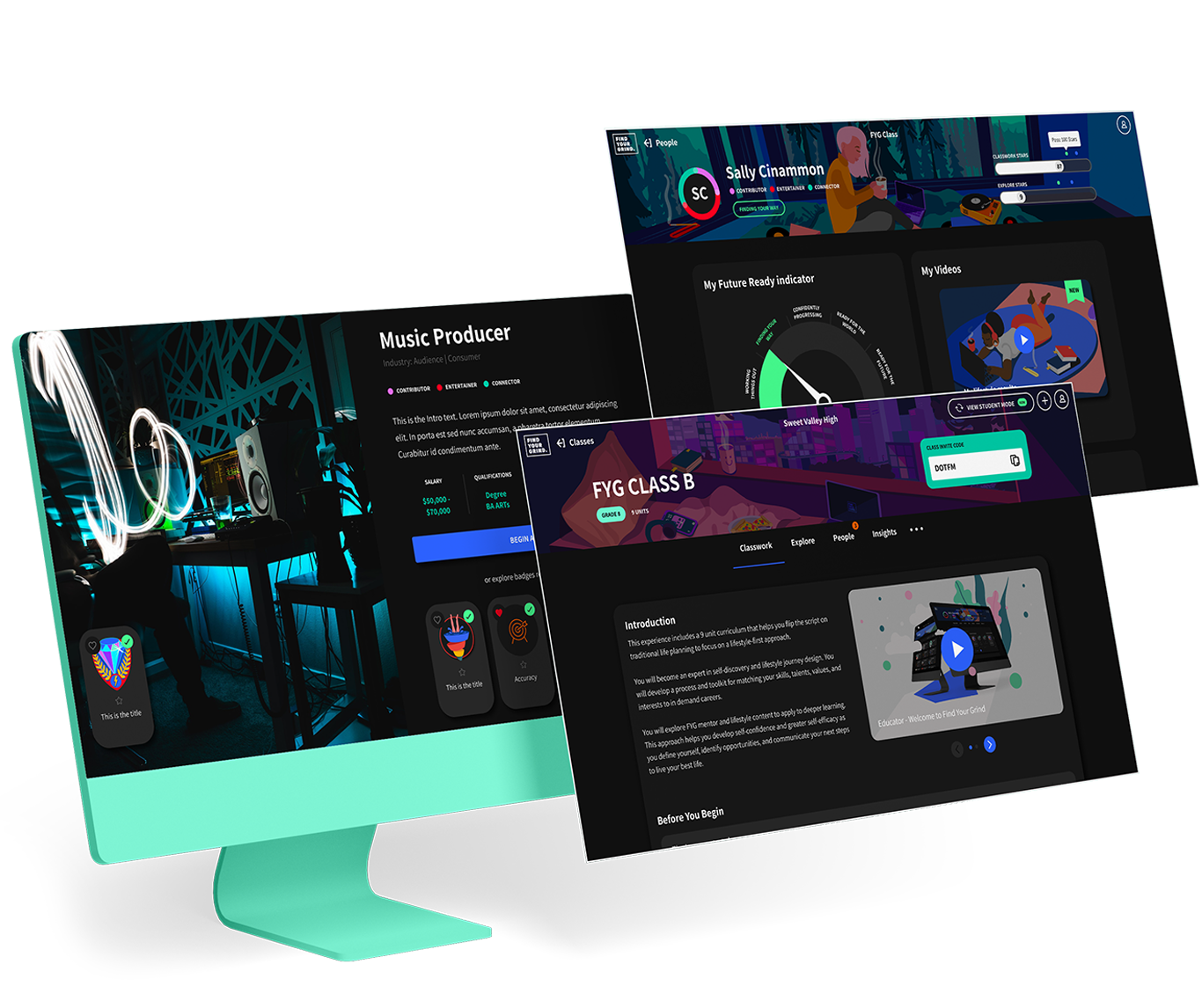 Personalization
Students embrace their individuality
Find Your Grind helps students identify a lifestyle fit unique to them and empowers them to embrace their identity, skills, passions, values, and mindset. With support from our group of diverse mentors, students celebrate self-awareness in new and conversation-provoking ways. See how by booking a 15-min demo.
Request a demo
Find Your Lifestyle
Every student starts Find Your Grind by discovering their lifestyle matches. There are 16 possible lifestyles, and these form the basis of a fully personalized learning journey—unique to every student.
Find Your Mentors
With over 200 diverse mentors (and increasing every month), every student can identify a face and story they can relate to. Humanizing life and career experiences give students a real story that sets their expectations and inspires them in a way that brings instructional content to life.
Find Your Grind
Our proprietary A.I. is able to generate career and mentor recommendations based on thousands of unique data points. In turn, we are able to intelligently generate a student portfolio, containing a comprehensive record of learning and a future-ready plan of action.
Future Ready Students
We guarantee every student will be future ready
We deeply value outcomes-based learning and our Future Ready Learning Framework. We guarantee every student who completes the Find Your Grind curriculum will be more future-ready.
Transform the classroom
Your students want more than a utility. Give them an experience.
Our instruction design patterns combine microlearning, gamification, and professionally produced videos, created exclusively for Gen Z.
Designed by Gen Z for Gen Z
We've researched and built the most engaging learning experience Gen Z has seen! We designed and tested our innovative approach over 18 months with Gen Zers, and most recently were recognized as a "Brand That Matters", awarded by FastCompany.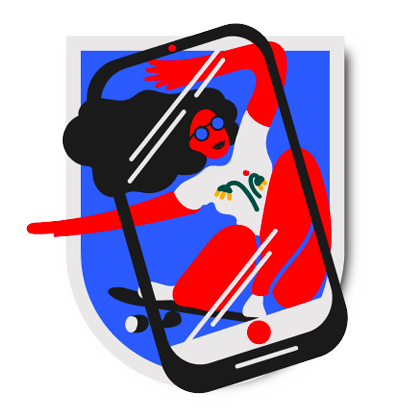 Mentors that have meaning
Our mentors are the type of people students tell their friends and parents about. They hear real stories, including challenges, not just success, that mentors have faced on their journey to success. Our mentors are a diverse bunch, across industries, ethnicities, races, and social statuses.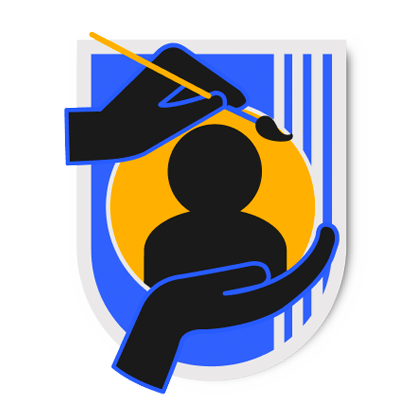 Personalized learning at every step
Within the first moments of using Find Your Grind, our algorithms begin to tailor the experience for each individual student. As our technology learns more about each student, their experience becomes more unique to them, resulting in more personal learning time, and more future-ready students.
Exceptional Innovation
Personalized videos for every student
Imagine watching videos that spoke your name, celebrated your unique learning moments, and showed you data that was precisely reflective of who you are. Students engaging with Find Your Grind learning experiences do just that!
Check out the example video!
Students Engaged
Prompts. Revolutionized.
Discovery creates knowledge but reflection creates wisdom. Reading text and watching videos entice learners to discover new knowledge. However, we decided to crank it up a notch in higher-order thinking and engagement by adding active reflection, application, and demonstration of understanding through writing and short answer questions added throughout the learning experience.
As a teacher this does something that I can't do on my own. It brings in a new look to explore future options for young students...

This flipped model of looking at your lifestyle and how you want to live in the world first is not out there for students. It is out there as a concept for educators, but not in a curriculum for students like this.

Gear Up Hawaii
I can't wait to shout about Find Your Grind at conferences and say 'oh yeah, we are using them already'

Find Your Grind is more lively and better than the programs we have used in the past. I love that we joined Find Your Grind so early and can grow with you in our district. It is important for us to use a program like this because it is student-centered and helps them plan what their next steps could be in an engaging way.

Fremont Union HS District
FYG really leveled up our curriculum

There are so many options for them in high school between different types of schools, magnet schools, special programs that most often students just guess and pick. This will really help us and our school councelors better understand which option is best for who the student is.

Waterbury Public Schools
Frequently
Asked Questions
How do Find Your Grind's mentors work?
Find Your Grind's diverse mentors provide candid advice on how they got started and steps to get there. Students can dive deeper into their stories by watching 130+ hours of on demand video content and reading in-depth, exclusive interviews to get a behind-the-scenes look at their journeys. Students can access this content through the 'Explore' section of Find Your Grind for Education.
How long is the Find Your Grind curriculum?
The Find Your Grind curriculum is either 9 or 18 units in length, covering topics such as brand and network, mindset and balance, and financial literacy. Each unit provides 1-2 hours of independent student learning, and is designed for students to spend additional time exploring Find Your Grind's robust library of mentors, careers and lifestyles. Find Your Grind also provides supplementary lesson plans and offline resources to engage students in the classroom; these resources add additional instructor-led time if the educator chooses to utilize them. Ultimately, Find Your Grind is designed to fit your unique needs – whether it is used as a supplemental resource or the primary curriculum for your class.
Where does Find Your Grind source their career information from?
Find Your Grind has built the most relevant database of careers that represent the future of work. Our library of fastest-growing careers is constantly growing, and delivers up-to-date information on salary, work expectations and more. Find Your Grind's industries are sourced through the National Career Clusters Framework, U.S. Bureau of Labor Statistics Occupational Handbook, the U.S. Department of Labor/Employment and training Administration's O'NET online website, and the U.S. Bureau of Labor Statistics Standard Occupational Classification (SOC) System.
How is the Find Your Grind learning journey personalized to each student?
Find Your Grind's learning journey is personalized from the very beginning, when students take the Find Your Grind Lifestyle Assessment. This assessment helps students better understand themselves now and prepare for the future as well. Students who take the Lifestyle Assessment determine their unique Lifestyle based on their interests and personal strength, develop greater self-awareness of their own identity through a process of self-discovery and reflection, and begin the journey to a greater understanding of who they are now and who they want to become. From there, their journey officially begins! Every activity a student completes helps further personalize their journey according to their individual responses. In particular, our Chat-based and survey templates are designed to capture each individual response in order to share those insights with learners, directly. Each behavior, like, and click is a data point used to shape the learner's profile. But above that, learners have the agency to refine that profile and "choose again" because, after all, self-awareness is a journey. Additionally, at specific moments throughout the experience, students are asked to "heart" the content or attributes they resonate with most in order to refine their personal results. This is all balanced with constant exposure to "unlikely" aligned content in order to continue to provide options students might otherwise be limited from. Educators have full visibility into students' personalized experience through their Educator Dashboard, and can help guide their discovery journey along the way.
How are schools using Find Your Grind?
Thousands of schools across the country use Find Your Grind's learning platform and curriculum to support students' journeys toward future readiness. Find Your Grind enhances social and emotional learning core competencies, exposes students to new career opportunities, and helps students develop 21st century skills including critical thinking, real-world problem solving, and more. Schools implement Find Your Grind's 9 or 18 unit curriculum in a variety of settings, including Career and Technical Education classes, Advisory or homeroom classes, Family and Consumer Sciences courses, and more.
More
Efficacy - Why It Works
Read our efficacy reports in detail, on how Find Your Grind is significantly changing learning outcomes.
Learn More
Rich Feature Set
Give your students the tools and skills they need to become future ready in a rapidly evolving world.
Learn More